Moving tips and rules
We would like to make people aware of a number of tips and rules drawn up by us. It is the responsibility of the relocating family to take care of this themselves, as the insurance will not pay out in case of damage due to negligence. The mover does not always have the knowledge or responsibility to take care of these matters for you according to the rules.
1. Make sure that you keep your passport, driver's license, keys, tickets and other important papers at hand and do not leave them in a place where they can be packed by the movers. Do not forget to request your medical details (GP / dentist / hospital / X-rays etc.) in good time to be taken along or sent to your new doctor (s).
2. Tanks for lawn mowers, mopeds, motorcycles, cars, oil lamps, fryers, gas bottles must be emptied.
3. A fridge and / or freezer must be switched off 24 hours prior to transport and be emptied. The refrigerator and / or freezer may only be switched on 24 hours after it has been placed in its final location.
4. It is advisable to prepare the transport regulations of a computer, printer, scanner etc. according to the transport instructions and to make external backups in advance. Any internal damage is not reimbursed by the insurance company.
5. A crash of a hard disk of the computer or loss of data is not reimbursed by the insurance companies.
6. It is advisable not to give liquid items (wine, soft drinks) with the moving car with frosty weather. Damage caused by frost is not reimbursed by the insurance.
7. Leaks and damage caused by opened packaging of food, drink and other liquids cannot be recovered from the insurance.
8. Doors and windows are smaller in the Netherlands than in most other countries. Therefore, you should take into account the possibility that, for example, a double box spring or mattress cannot enter the house.
9. Empty packaging must be kept clean, dry and flat after unpacking if it is agreed that the remover will collect it later.
10. Even though the moving service is going very far, the removal staff cannot be expected to do the dishes or to empty the ashtrays, trash cans or washing machine.
11. Moving a waterbed is not a problem. The removal of a waterbed can be arranged by the removal company at a specialized company, provided that at least 5 working days before the relocation date are requested as such. Filling a waterbed must be provided by the relocating family itself. Leakages and / or stabilization walls that have come loose are not covered by the insurance.
12. Moving garden and house plants is no problem. The family must ensure that they are ready for transport and packaged in such a way that they cannot leak or damage the mover and / or other goods or make them dirty.
13. Fireplace wood can possibly be included. Damage caused by vermin or moisture in it is not covered by the insurance.
14. We advise to bring pets in a timely manner elsewhere. During the move, doors and windows are open for a long time, so that animals can panic and / or escape.
15. Make sure the washing machine brackets are on the washing machine. Only then will the mover mount it for transport. If these are not visible at the washing machine, the removal worker cannot be expected to search for them.
16. Goods that you no longer wish may not be given to the removal company without the permission of the removal company, for example to throw them away.
17. Dangerous, flammable or explosive substances may not be transported in a removal room.
18. Do not allow your phone to be disconnected until one day after the move, so that we can keep in touch with you.
19. Make arrangements with the neighbors to keep the parking places and entrance (s) free.
Yellow Move the Netherlands
Westerstraat 10, Unit C7070
3016 DH Rotterdam
Netherlands
Telephone +31 (0)85 3031497
Email info@yellowmove.com
Chamber of Commerce number 83506926
VAT number NL003831018B46
Bank IBAN NL30ABNA0460830821
Yellow Move Ltd. Malta
26, Penthouse 4, Triq Sigismondo Dimech
BZN BALZAN
Malta
Telephone +356 27 139 386 / +356 77 316238
Email info@yellowmove.com
Chamber of Commerce (MBR) C94588
VAT number MT26934904
Our general terms and conditions apply to all our activities.
We maintain an active privacy policy.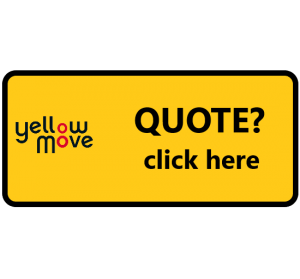 By sending data, you agree with the privacy policy and the general terms and conditions of Yellow Move.
This site is protected by reCAPTCHA and the Google Privacy Policy and Terms of Service apply.