Dangerous goods
Several things are forbidden to transport as part of a household move. This may be prohibited by government, insurance companies and / or carriers such as airlines, sea freight companies etc.
Flammable items such as aerosols, hair spray or some cleaning products can cause an explosion or fire that can damage your personal belongings or worse. Loads are often transported by different climates or at high altitudes. Heat from the sun can raise the temperature in a container to more than 150 ºF (= 65 ºC) that can even take place in the middle of winter. It is the responsibility of the owner of the goods to forbid and remove items for packing items and to mark them clearly so that they are not packed. The removal worker cannot be expected to read and / or check everything during the packing on what is and / or is not prohibited to pack.
Airfreight shipments must not contain liquids at all. If in doubt, consult the IATA website: http://www.iata.org/whatwedo/cargo/dgr/pages/index.aspx
Standard prohibited articles
Flammable liquids
Alcohol, lubricants, antifreeze blends and cleaning agents such as stain removers for clothing and office equipment.
Flammable substances
Lighters, matches, wood, oil / stains, adhesives, paints and varnishes, flares, gas tanks, charcoal / briquettes, butane / propane gas / petrol / oil and petrochemical garden sprays.
Corroding agents
Acid substances, sewer unblocker, bleaching agents, batteries, (dry or wet), photographic acid (used in developing film rolls), iron / steel anticorrosive mixtures and water purifying agents (as they are usually used in swimming pools).
Compressed gases
Aerosol cans, fire extinguishers and oxygen tanks (diving).
Explosives
Fireworks, flash lamps, ammunition and weapons.
LEGAL GOVERNMENT REQUIREMENTS REQUIRE THAT ALL HAZARDOUS MATERIALS TAKEN IN LOADS ARE REMOVED AND DESTROYED WITHOUT ANY NOTICE. DAMAGE THERE IS NOT COVERED BY TRANSPORT INSURANCE.
Yellow Move the Netherlands
Westerstraat 10, Unit C7070
3016 DH Rotterdam
Netherlands
Telephone +31 (0)85 3031497
Email info@yellowmove.com
Chamber of Commerce number 83506926
VAT number NL003831018B46
Bank IBAN NL30ABNA0460830821
Yellow Move Ltd. Malta
26, Penthouse 4, Triq Sigismondo Dimech
BZN BALZAN
Malta
Telephone +356 27 139 386 / +356 77 316238
Email info@yellowmove.com
Chamber of Commerce (MBR) C94588
VAT number MT26934904
Our general terms and conditions apply to all our activities.
We maintain an active privacy policy.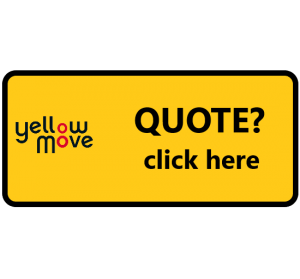 By sending data, you agree with the privacy policy and the general terms and conditions of Yellow Move.
This site is protected by reCAPTCHA and the Google Privacy Policy and Terms of Service apply.