Interview with the owners
INTERVIEW WITH THE OWNER OF YELLOW MOVE
Roy Monfils started in 2014 Yellow Move relocation services and movers, specialized in both national and international relocations. With more than thirty-five years of experience in the international moving industry, he set up a company with a personal focus on the customer. Each relocation is unique and requires customized advice. Regardless of whether it concerns moving a single painting or a complete inventory or support for obtaining a residence permit or selecting the right property.
Interview
"In 1985 I started at Interdean (present Santa Fe Relocation) Moving Netherlands. First as sales manager and later as co-owner, "says Monfils. He handled over more than hundreds of thousands of relocations in a network of more than 50 companies worldwide.
"Over the years, the moving industry has changed and we have grown along with it. The start of our company Yellow Move is a conscious choice. Our strength is managing relocations. We handle relocations within the Netherlands, from the Netherlands to abroad, from abroad to abroad or from abroad to the Netherlands. We use a high-quality professional network that we have built together over the years. "
Customer is king!
"A standard statement, but it is and remains the basis of our approach. Our clients are individuals who move from A to B as well as relocation advisors who take care of expats the entire move for companies, international organizations, diplomats etc. A customer who contacts us gets us directly on the line. Depending on the location, a free quote is made after an initial personal acquaintance. A quote that fully matches the wishes of the customer. Factors such as weight and volume, type of transport - over land, sea or air - and date of departure and arrival play an important role. We remain the point of contact for the customer throughout the entire process. "
The strength is the knowledge of international moving and transport.
"With our years of experience, we know exactly what is involved in a relocation. Moving is very personal. 'House and private belongings' are entrusted to our hands by the customer.
A customer chooses on which basis the relocation takes place. There are several options. Such as the cheapest, the fastest or the best way. The wishes and needs of a customer are put in a row by us personally. We arrange everything from packing to unpacking. "
"Use of our handyman is a part of our additional services. Upon request, small jobs such as hanging paintings and lamps can be included in the quotation. "
"Our biggest relocation was the move of a complete inventory of a castle from Brussels to the North Brabant in the Netherlands. The smallest in terms of volume, a painting from southern France to China. Quality and reliability apply to every move. You can only achieve this if you also work personally with third parties who apply the same principles. We fully guarantee that."
Yellow Move the Netherlands
Westerstraat 10, Unit C7070
3016 DH Rotterdam
Netherlands
Telephone +31 (0)85 3031497
Email info@yellowmove.com
Chamber of Commerce number 83506926
VAT number NL003831018B46
Bank IBAN NL30ABNA0460830821
Yellow Move Ltd. Malta
26, Penthouse 4, Triq Sigismondo Dimech
BZN BALZAN
Malta
Telephone +356 27 139 386 / +356 77 316238
Email info@yellowmove.com
Chamber of Commerce (MBR) C94588
VAT number MT26934904
Our general terms and conditions apply to all our activities.
We maintain an active privacy policy.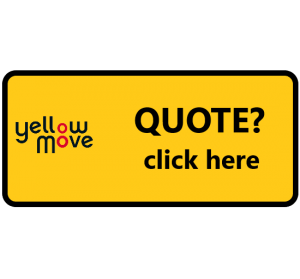 By sending data, you agree with the privacy policy and the general terms and conditions of Yellow Move.
This site is protected by reCAPTCHA and the Google Privacy Policy and Terms of Service apply.