PRIVACY POLICY
Privacy policy Yellow Move
1. General
Yellow Move's privacy policy has been written for; (potential) clients and everyone who works (or has worked), is hired, accepts assignments or suppliers and/or sub-contractors, to inform them how personal data and company details are handled. All according to the General Data Protection Regulation (AVG) which is obligated since 25 May 2018 and is valid throughout the European Union. Our privacy policy will sometimes be changed by, for example, amendments to the law so that we advise you to periodically consult the statement.
2.) Activities
Yellow Move carries out activities in the logistics services. The main activities can be considered; providing national and international removals and art transports by land, sea and air, storing goods and advising and supervising expats. Work on a consultant and advisory basis also falls under this work. Yellow Move works completely digitally and virtually from Rotterdam. The company is registered in the Chamber of Commerce under number 83506926 in Rotterdam and is one hundred percent owned by Mr. Roy Monfils who as such conduct the day-to-day management.
3.) Data
Personal data are collected to agree employment contracts and/or hiring or rental agreements. Work agreements, responsibilities during the execution of assignments also belong to this. As well, personal data are used to comply with legal obligations of payments including, for example, taxes and pensions. Copies of passports and/or identity documents, employment contracts, rent/or purchase contracts are required to obtain or import or export permits or exemptions for taxes. Client data are collected to offer or record complete offers and/or work agreements. All data is digitally stored in the Cloud with Google each year and is deleted after 5 years if no more activities take place. Data is only digitally stored, no physical copies are made.
4.) Employment contracts for employees
For the preparation and agreement of employment contracts, identification and the addition of an identity card and/or passport to the employment contract are required by law. An identity card and/or passport or any other document used for this purpose will always be stored digitally. Yellow Move has a legal retention obligation of 5 years. A driving license is not a valid proof of identity for verification, because no nationality is stated on this, which is why Yellow Move does not accept it as such.
5.) Use data
If someone does not feel convenient that his data is stored at Yellow Move and/or used, an email can be send to info@yellowmove.com attention of Mr. Roy Monfils with the requests to remove all data related to him or her. After the receipt of this request all is normally be removed within 24 hours. Yellow Move will never transfer data to third parties unless the execution of work requires this. Data will never be sold to third parties, unless Yellow Move changes ownership.
6.) E-mail
Yellow Move reserves the right to send non-committal news, information and invoices via email to all e-mail addresses that have been given to Yellow Move or have arrived via the website. If someone does not wish to be informed or no longer wishes to receive an e-mail, he/she can unsubscribe themselves by sending an e-mail to info@yellowmove.com attention of Mr. Roy Monfils with the request to unsubscribe.
7.) Liability
For loss or leak of any form of data caused by data leaks at, for example, Google (Email, Cloud, Analytics, Adwords) or hosting company of the website,
e-mail server, WordPress etc. or that are sent via the Yellow Move website, Yellow Move accepts no liability or claims if any kind of data is stolen and misused.
8.) Finally
Despite having consulted many sources, as https://autoriteitpersoonsgegevens.nl which is leading, and having followed advice, it could be that there have been inaccuracies in our privacy policy. We apologize for this. Complaints, comments, advice or additional information can be sent by email to info@yellowmove.com.
9.) Legal
Dutch law applies to every assignment. Disputes must be submitted to the competent court in the district of Rotterdam.
Yellow Move the Netherlands
Westerstraat 10, Unit C7070
3016 DH Rotterdam
Netherlands
Telephone +31 (0)85 3031497
Email info@yellowmove.com
Chamber of Commerce number 83506926
VAT number NL003831018B46
Bank IBAN NL30ABNA0460830821
Yellow Move Ltd. Malta
26, Penthouse 4, Triq Sigismondo Dimech
BZN BALZAN
Malta
Telephone +356 27 139 386 / +356 77 316238
Email info@yellowmove.com
Chamber of Commerce (MBR) C94588
VAT number MT26934904
Our general terms and conditions apply to all our activities.
We maintain an active privacy policy.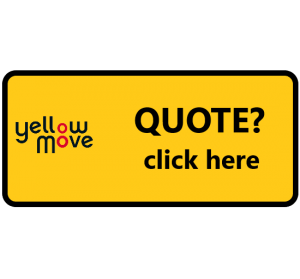 By sending data, you agree with the privacy policy and the general terms and conditions of Yellow Move.
This site is protected by reCAPTCHA and the Google Privacy Policy and Terms of Service apply.