In the late 1980s various financial institutions and insurers presented relocation service to its clients. Collaboration with market leaders in the moving business was therefore unavoidable, because it quickly became apparent that managing a move involved a completely different discipline and knowledge during an international transfer. Not to mention the impact a move has on a family. Change of house, environment, language, friends and / or schools quickly turned out to cause a major cultural shock.
The owners of Yellow Move have also followed and experienced these developments. We are convinced that relocation service from 'movers heart' can be managed much better than, for example, by an accountant or financial institution.
Yellow Move also works in collaboration with your own trusted suppliers such as your banker, accountant or insurance company, if you prefer. You are welcome to ask us for advice.
1. Questionnaire Evaluation
– Prompt identification of specific family needs
– Tailor-made personalized schedule & itinerary
– One-on-one regular pre-move contact with personal Yellow Move Consultant
2. General Information
– Interactive, organizational folder
– Cultural information for newcomers
– City map with highlighted job, school, shopping and residential areas
– Immunization and medical information (doctor/dentist/specialist)
– School system and registration requirements
– Transportation systems and maps
– List of all required documentation for government purposes, etc
3. Welcome Service
– Arranging hotel reservations
– Arranging airport welcome, pick-up and transfer
4. General Orientation
– Cultural overview
– Tour of intended city of residence, covering schools, workplace and shopping
5. House Hunting Assistance (rental properties)
– Identify special family requirements and available resources – how to proceed
– Review of selected suburbs and community areas
– Preview of selected properties to prepare shortlist
– Accompany visits of selected properties (shortlist with a max. of 12)
– Assistance with lease agreement negotiations
6. Subscriber Assistance Services
– Gas
– Electricity
– Water
– Telephone
– Television
– Internet
– Parking permit
7. Extended "Quick Answer" Service
Assistance by e-mail for any problem which may occur. This service is available for three months from the date of arrival, during normal working hours.
1. School Information and Registration
– Provide transportation to visit selected schools
– Provide registration forms and filing assistance
– Assist in finding baby-sitters/childcare
2. Practical Assistance
– Introduction to shops, supermarkets, post office, laundries, etc., within the selected area
– Practical information and introduction to cultural activities (art courses, language schools, clubs, churches) and sports (golf, aerobic, tennis) in your selected residence area
– Practical information about banking system and money matters
– Pets, documentation and vets
– Food/restaurants
3. Settling-in Assistance
– Taking care that agreements are observed
– Control on completion of the house and agreements
– Checking inventory
– Arranging family doctor
– Arranging dentist
– Registration at the local Town Hall
– Obtaining EU-sticker at IND for EU-citizens
– Obtaining a Sofi/BSN-number
– Assistance with opening a bank account
– Assistance with customs paperwork for importing household goods
4. Set-up with an experienced Insurance/Tax Advisors
– Needed insurances and policies
– 30% ruling
– Taxes on property, garbage & drain, radio and television, etc.
– Child benefit
5. Work Permit or Residence Permit
– Provide information about procedures and required documentation in the country of residence and Europe
– Provide assistance during administrative processing
6. Switching Driver's Licence through 30 % tax benefit ruling
– Inform when 30 % tax benefit ruling has been approved
– Arrange an appointment with the local town hall for this purpose
7. Automobile Purchase & Registration
– Provide information on car purchase regulations in country of residence
– Assist with filing the necessary registration forms
– Explain insurance regulations and provide list of insurance agents
8. Arranging Language Lessons € 250,–
– Private and group instructors
– Certified translators available for all required documentation
9. In-House Cultural Training Seminars
– How to handle culture shock, manage move-related stress and use it to the family's advantage
– Arranging career guidance for spouse
10. Final Departure Assistance
– Hand over and talk through checklist (important things to know before you go)
– Review lease and file notice for return of security deposit and cancellation of lease
– Disconnect utilities and telephone
– Coordinate final bill payments
– Cancellation of all memberships
– Help in recovery of all deposits at certified financial institutions
– Assistance in closing out all accounts
– Hotel reservation and airport transportation
– Notify town hall of family's departure
– Forwarding of mail
– Coordination of house cleaning and repairs
– Official check-out of house and inventory before departing
Household Goods and Personal Effects Transfer
Basic Moving Schedule
1. Services in country of origin
A Yellow Move consultant arranges the pre-move consultation and survey of all your moving needs.
a. Providing documentation and valued inventory list
b. Counselling on relocation
c. Establishing a schedule of events
d. Packing and assembling of all items to be moved
e. Preparing shipment for transfer
2. Transportation Services
Based on physical requirements, Yellow Move will move shipment either by airfreight (500-lbsn. minimum) or by surface (1000 lbsn. minimum) or by moving truck. We will prepare all required documentation for transfer and removal of household goods. Yellow Move has established systems to track and monitor all goods in transit.
3. Customs Clearance and Importation
Yellow Move will monitor and assure that all proper paper work is available to expedite customs clearance.
We will route, clear and receive household goods and personal effects to our facility and will provide prompt information to expedite delivery.
4. Destination Services
a. Deliver of household goods and personal effects to employee's home
b. Unpack furniture and cartons and re-assemble specific items
c. Remove moving material debris
d. Provide quality control and collect customer evaluation feed back data
5. "Help-Line" Assistance
A Yellow Move consultant will provide follow-up services for two months by telephone, fax or e-mail
Optional Services Transfer Household Goods
1. Storage and warehousing at origin
2. Unwrapping and put-away service
3. Maid-service – Clean-up and assistance
4. Automobile transportation
5. Pampered Pet service
6. Special equipment – boats, campers, bulky articles
7. Storage and warehousing at destination
8. Handy man services
Yellow Move the Netherlands
Westerstraat 10, Unit C7070
3016 DH Rotterdam
Netherlands
Telephone +31 (0)85 3031497
Email info@yellowmove.com
Chamber of Commerce number 83506926
VAT number NL003831018B46
Bank IBAN NL30ABNA0460830821
Yellow Move Ltd. Malta
26, Penthouse 4, Triq Sigismondo Dimech
BZN BALZAN
Malta
Telephone +356 27 139 386 / +356 77 316238
Email info@yellowmove.com
Chamber of Commerce (MBR) C94588
VAT number MT26934904
Our general terms and conditions apply to all our activities.
We maintain an active privacy policy.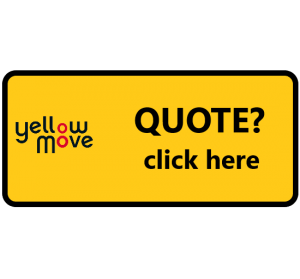 By sending data, you agree with the privacy policy and the general terms and conditions of Yellow Move.
This site is protected by reCAPTCHA and the Google Privacy Policy and Terms of Service apply.