Worldwide moving and relocation service
Yellow Move is an international relocation company with its own moving department.
We are specialized in moving house of private individuals and expats worldwide.
In the Netherlands and Malta we also do office removals and provide additional services with value added services during an international transfer. Yellow Move is the best partner for expats relocating for their assignment. Relocating with Yellow Move means that the expat can keep being focussed on their work. Our clients are companies, international organizations, embassies, consulates and private individuals all over the world.
35+ years worldwide moving experience
We have more than 35 years of worldwide experience in managing international removals and relocations. Even though our office is located in the Netherlands and Malta, a move does not necessarily have to be from or to the Netherlands. We also manage removals, and relocation services, for example from New York to Singapore or from Brussels to Hong Kong. Whether it is by road, sea or air, Yellow Move has all the knowledge and always works according to pre-arranged agreements. All supported with a worldwide network of partners who all strive for the highest quality in logistic service.
Yellow Move stands for global knowledge, personal service and trust!               Click here for an interview with the owners.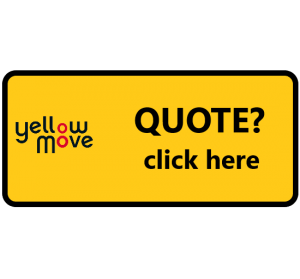 Moving to: Germany, Belgium, Dutch Caribbean, Spain, America, United Kingdom, France, Australia, Switzerland, Canada, Malta, Netherlands
With Yellow Move you always deal with the same contact person who guides everything and who knows about every detail. Whether this is in the case of a complete relocation, only the the household goods moving or a combination of these. We are available 24/7 for emergencies. Below is an overview of the services provided by Yellow Move.
Office move
Yellow Move provide office moves from a single desk to an entire office. Whether this has to happen within the same building or to another building. We move offices internally, nationally or internationally. We take into account that the work of the client must continue and we provide meaningful advice and contribute ideas. Yellow Move prepares in advance a step-by-step moving plan. This makes everything clear to everyone involved. The agreed work will also be accurately described in detail. We have in our own possession all the necessary moving material such as; rolling materials, moving boxes, special plastic boxes and containers to make sure all can be safely and orderly transported. For each move an information sheet is made for the moving employees. This way the agreed work and packing instructions are clearly described. Yellow Move always appoints a foreman who is responsible for the execution from start to finish.
Domestic move
Moving house can be a hectic period. Yellow Move does everything to make this period as smooth as possible. We can help with the packing and unpacking of goods, and have the knowledge to disassemble and assemble furniture. Additionally we can assist with hanging your paintings, lamps, curtains etc. We have our own handyman that can be offered as an additional service. Removing carpet or laminate and disposing of it can also be offered as an additional service. Moving is a daily routine for Yellow Move. Good coordination can only be guaranteed if all wishes and details are properly attuned beforehand which are always mentioned in a quotation from Yellow Move.
International move
Moving, emigrating or immigrating, can be done by land, sea or air. International moving means changes in; culture, habits, home, language, school, friends, etc. Also has to deal with adjustments of, for example; the driving license, pension, tax affairs, banking, employment or residence permits, visas, etc. The relocation specialist (s) of Yellow Move can make an inventory in advance of what can be expected and can provide full guidance. Not only for the move but also for all other things that come with it. We have an international network of specialists.
Storage
Yellow Move has its own storage locations. Our storage is secured and heated. We can store goods for short or long periods. Whether it is a single object or a whole inventory, Yellow Move literally stores everything. We also store goods that have not yet been customs cleared. Vehicles or passenger cars can also be stored for a short or long period.
Relocation service
Yellow Move is a relocation specialist with its own removal service. In addition to moving house Yellow Move provides additional services related to the move. We can assist with the search for the desired home, registration municipality, apply for employment and/or residence permit, opening a bank account, convert driving license, select the right school, etc. We are convinced that our relocation service, with a movers heart, can be much better managed then an accountant or financial institution can do.
Click here for more details about our relocation services.
Handyman
We can all bring a box from A to B. It is often also possible to assemble a cabinet from a well-known furniture supplier. It becomes more difficult if it concerns an exclusive piece of furniture, painting, machine or an antique chandelier. Or, perhaps your own facility help, contractor or supplier of system walls / ceilings does not have time. A move is often tailored to an additional service provider. Yellow Move with 35 years of experience therefore has its own handyman service that goes beyond what one would expect. We are creative, sensible, skilled and have a large network of specialists. Thinking in solutions and advising where necessary is in our genes.
We take care of:
a) Changing / replacing plugs, lamps, room numbers, sanitary fittings, locks, etc.
b) Connecting internet, television, washing machine, dryer, lamps, faucets, etc.
c) De- or assemble furniture, sheds, climbing frames for kids, pallet racks, etc.
d) Hanging mirrors, paintings, photos, first aid boxes, whiteboards, flat screens, beamers, etc.
e) Repairs to furniture, walls, floors and ceilings or repairing paintwork
f) Removals within offices or from one property to another
g) Completion cleaning of offices and / or homes
h) Risk inventories within schools, nurseries, companies and offices
i) Special packaging for vulnerable expensive objects or art
j) Placing new or moving existing system walls / ceilings
Art handling
For more than 35 years, we have been relocating expensive furnishings for the top of business employees, ambassadors, top athletes, artists and wealthy individuals. Part of an inventory can be unique collections, art, antiques, jewelery or other valuables. Yellow Move has a separate service for packaging and transporting art or other valuables or special equipment. Whether it concerns a single piece of Chinese Ming porcelain, a painting by Vincent van Gogh, a Mondriaan or eggs from Fabergé. Goods can be transported as special transport, but this can also be done on the basis of partial loads with other goods that can save costs on the transport.
Knowledge and service
The knowledge and service of Yellow Move is regularly hired alongside a traditional mover, to pack valuables in such a way that damage during a normal transport is almost impossible. Whether this is an art transport by air, by road or by sea, we do it worldwide.
We have the right knowledge and packaging materials to handle and pack special items
Our people are very experienced, qualified, have proof of good behavior and speaks modern languages. We have the necessary permits and qualifications. Our vehicles are without advertising and provided with extra locks which meets the highest security classes installed with track and trace and various GPS channels. Our loading space is heated and controlled and our cars are always parked under the supervision of our drivers.
If required, we can take photographs of the goods to be packed and we can hang up or place the goods. We arrange all necessary permits, customs documents and insurances. The storage of goods is double-secured in air-conditioned and extra-secure containers or boxes that are all equipped with motion and heat sensors with their own GPS transmitters so that goods can be monitored separately in the warehouse.
Pets
It regularly happens that a pet has to be transported during an international relocation. Within the countries of the European Union this is usually not a problem and the owners often take their pet with them. If, for example, people are moving to Korea, it is advisable to map all rules and regulations beforehand. In general, pets are transported via air freight. Yellow Move can take care of this for you. We check in advance all conditions and rules and regulations with our transport partner VCK Logistics. As a back-up we ask for the same in the country of destination. This way we know for sure that nothing is left to chance. For more information you can visit the website of our partner, VCK Logistics Airfreight.
Insurances
Yellow Move has one of the lowest claim ratios. Nevertheless, we advise to take out a moving insurance policy even though these are very expensive. This is sensible because we are also dependent on suppliers for road transport, for sea freight and air freight. Weather influences can also have an effect on goods that are transported. That is why we advise you to take out a moving insurance policy. Yellow Move works with an intermediary who specializes in insurances for transport and in particular relocations. It is also advisable to insure goods during storage.
Additional information and the application form can be downloaded here in pdf.
Frequently asked questions
Is a quote or advice from Yellow Move free of charges?
Yes, a quote or advice from Yellow Move is always free of charges without any obligation.
Can you also find a home?
Yes, Yellow Move has its own relocation department that can search for expats for housing, but can also supervise the employment and residence permit and all other matters related to a relocation.
Do I have to arrange customs clearance matters myself?
No, Yellow Move arranges all customs clearance matters needed to clear goods.
Can I move a vehicle with me?
Yes, Yellow Move moves vehicles in the moving truck, container or as a special transport.
Do you disassemble or assemble furniture?
Yes, Yellow Move disassembles where necessary for transport and/or relocation. All the disassembled will also be reassembled.
Can goods temporarily be stored?
Yes, Yellow Move can store goods for longer or shorter periods. Goods can also be stored before they are sent by sea freight or air freight.
Do you also pack goods?
Yes, Yellow Move can take care of any kind of packing in specially designed boxes and unpacks them again upon request.
Do you have another question?
By sending data, you agree with the privacy policy and the general terms and conditions of Yellow Move.
This site is protected by reCAPTCHA and the Google Privacy Policy and Terms of Service apply.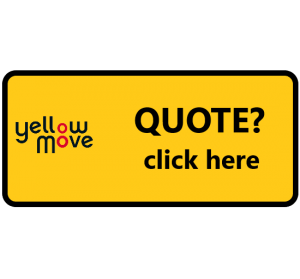 Recently I moved from the Netherlands to Washington DC and a part to Sri Lanka. Everything was perfectly prepared and completely handled according to schedule. Above all, no damage incurred in both transports. Thank you for the good care. Former ambassador of Sri Lanka in the Netherlands.

Despite the management of my relocation in the Netherlands was managed in the Netherlands. I am very satisfied during my relocation from Jakarta to Vancouver Canada. I will certainly use the services of Yellow Move again when there is reason to do so. Mr. H.J.M Meijer.

My move from the South of France to the Netherlands Haarlem went perfectly. Beforehand I was very nervous, but the ladies on the phone at Yellow Move fully supported and helped me where needed. The movers where very friendly and professional. Congrats. Mrs. Kamschuur.
Reliable
Yellow Move is a reliable family owned moving company with a worldwide network of partners!
Worldwide
The staff of Yellow Move has more than 35 years of experience in managing worldwide moving  and relocation services!
Knowledge
Yellow Move has the knowledge about customs formalities worldwide and transport by road, sea and air!
Yellow Move the Netherlands
Westerstraat 10, Unit C7070
3016 DH Rotterdam
Netherlands
Telephone +31 (0)85 3031497
Email info@yellowmove.com
Chamber of Commerce number 83506926
VAT number NL003831018B46
Bank IBAN NL30ABNA0460830821
Yellow Move Ltd. Malta
26, Penthouse 4, Triq Sigismondo Dimech
BZN BALZAN
Malta
Telephone +356 27 139 386 / +356 77 316238
Email info@yellowmove.com
Chamber of Commerce (MBR) C94588
VAT number MT26934904
Our general terms and conditions apply to all our activities.
We maintain an active privacy policy.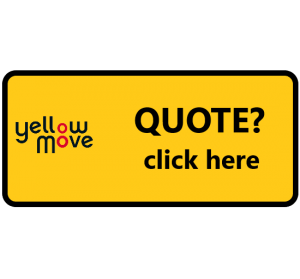 By sending data, you agree with the privacy policy and the general terms and conditions of Yellow Move.
This site is protected by reCAPTCHA and the Google Privacy Policy and Terms of Service apply.