Handyman of Yellow Move
Yellow Move has its own handymen who can be hired by private individuals and companies. Every handyman from Yellow Move is well experienced in dismantling and assembling furniture, hanging up paintings, mirrors, etc. or connecting a washing machine. We have our own vans full of tools and much needed small equipment so we can already finish everything on a first visit. When hiring a handyman from Yellow Move, you know that you have a reliable person in the house. The handyman also speaks English for expats. We are fast and certainly not expensive!
Frequently asked questions
Do you hang paintings, mirrors, lamps, curtains?
Yes, we can hang everything. We always have the right tools with us and different types of hanging materials. We also replace lamps within e.g. business premises, apartments, etc. We always have a stock available in our handyman van.
Do you disassemble and assemble furniture?
Yellow Move has grown up in performing complex removals with expensive furniture, which is why we are familiar with most types and ways of reassembling and assembling furniture.
Can goods be transported?
We only transport clean goods such as furniture, complete inventories, art or other valuables. We also transport small vulnerable equipment for hospitals, laboratories, etc. Goods can also be transported quickly, from a single document or painting to an total inventory.
Do you connect a washer or dryer?
Yes, we connect washing machines and dryers which can also be transported or disposed.
Can goods be temporarily stored?
In our warehouse, goods can be stored for long or short periods. Goods can also be stored before they are sent by sea freight or air freight.
Do you also hang wall paper, paint, carpentry and plumbing?
Yes, we always come to you in advance to make an appropriate offer in case you have something to do like hang wall paper, paint or need a carpenter or plumber.
Do you also pack valuables and furniture?
We pack all types of furniture or valuables in specially designed boxes or wooden crates. If desired, we also unpack it again. These can also be stored temporarily in one of the storage spaces of Yellow Move.
Do you have another question?
By sending data, you agree with the privacy policy and the general terms and conditions of Yellow Move.
This site is protected by reCAPTCHA and the Google Privacy Policy and Terms of Service apply.

After our move, a number of jobs remained and we approached the handyman of Yellow Move. The connection of the washing machine, the hanging of paintings and even the replacement of locks was done professionally and well. Because of this we really felt at home! Thank you very much. Mrs van der Zanden

My mother had a list of jobs that needed to be done. Because it did not work out, I decided to let the handyman of Yellow Move come. The entire list was completed without any problems. Thanks for the quick response and handling. Mr. van der Kroft

At our office we had to change walls, glue window film and do some painting and whitening here and there. When the handymen of Yellow Move were doing this they also immediately connected the coffee machine. Super! Regional educational centre
Reliable
A reliable company with a fast and professional approach!
Experience & quick
The handymen of Yellow Move have a lot of experience and do a lot of their own management so they can always act quickly.
Craftsmanship
The handyman of Yellow Move is very experienced and work very skillfully. Craftsmanship is our signature.
Yellow Move the Netherlands
Westerstraat 10, Unit C7070
3016 DH Rotterdam
Netherlands
Telephone +31 (0)85 3031497
Email info@yellowmove.com
Chamber of Commerce number 83506926
VAT number NL003831018B46
Bank IBAN NL30ABNA0460830821
Yellow Move Ltd. Malta
26, Penthouse 4, Triq Sigismondo Dimech
BZN BALZAN
Malta
Telephone +356 27 139 386 / +356 77 316238
Email info@yellowmove.com
Chamber of Commerce (MBR) C94588
VAT number MT26934904
Our general terms and conditions apply to all our activities.
We maintain an active privacy policy.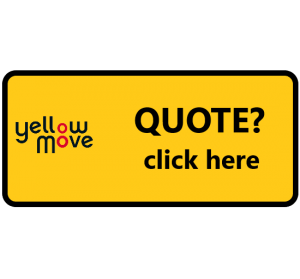 By sending data, you agree with the privacy policy and the general terms and conditions of Yellow Move.
This site is protected by reCAPTCHA and the Google Privacy Policy and Terms of Service apply.