Moving quote
Yellow Move Relocations
Yellow Move movers Rotterdam is an all-round mover in Rotterdam. We move offices, individuals and expats. With 35 years of experience, making us a total mover. Clients are companies, international organizations, embassies, consulates, private individuals and expats. Our removal quote is completely free and without obligation.
We move by road, sea or air for which the best movers and suppliers are selected. Yellow Move has all the knowledge in-house and always works according to the pre-agreed appointments in the removal offer, which means that misunderstandings are excluded. All of this is supported by a worldwide network of movers and partners who all strive for the highest quality of service. In short, Yellow Move stands for a mover with worldwide knowledge, personal service and trust with a meaningful removal quote.
Immediately request a removal quote fill in the requested data as completely as possible and the quotation is quickly sent to you in the mail.
Fill in the below questions and receive your quote soon.

Recently I moved from the Netherlands to Washington DC and a part to Sri Lanka. Everything was perfectly prepared and completely handled according to schedule. Above all, no damage incurred in both transports. Thank you for the good care. Former ambassador of Sri Lanka in the Netherlands.

Despite the management of my relocation in the Netherlands was managed in the Netherlands. I am very satisfied during my relocation from Jakarta to Vancouver Canada. I will certainly use the services of Yellow Move again when there is reason to do so. Mr. H.J.M Meijer.

My move from the South of France to the Netherlands Haarlem went perfectly. Beforehand I was very nervous, but the ladies on the phone at Yellow Move fully supported and helped me where needed. The movers where very friendly and professional. Congrats. Mrs. Kamschuur.
Reliable
Yellow Move is a reliable family owned moving company with a worldwide network of partners!
Worldwide
The staff of Yellow Move has more than 35 years of experience in managing worldwide moving  and relocation services!
Knowledge
Yellow Move has the knowledge about customs formalities worldwide and transport by road, sea and air!
Yellow Move the Netherlands
Westerstraat 10, Unit C7070
3016 DH Rotterdam
Netherlands
Telephone +31 (0)85 3031497
Email info@yellowmove.com
Chamber of Commerce number 83506926
VAT number NL003831018B46
Bank IBAN NL30ABNA0460830821
Yellow Move Ltd. Malta
26, Penthouse 4, Triq Sigismondo Dimech
BZN BALZAN
Malta
Telephone +356 27 139 386 / +356 77 316238
Email info@yellowmove.com
Chamber of Commerce (MBR) C94588
VAT number MT26934904
Our general terms and conditions apply to all our activities.
We maintain an active privacy policy.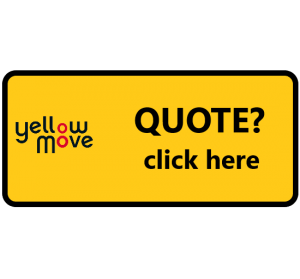 By sending data, you agree with the privacy policy and the general terms and conditions of Yellow Move.
This site is protected by reCAPTCHA and the Google Privacy Policy and Terms of Service apply.